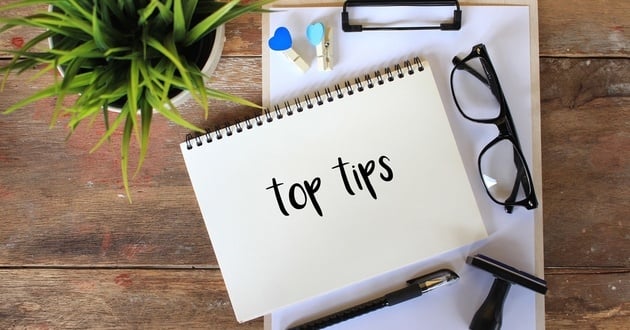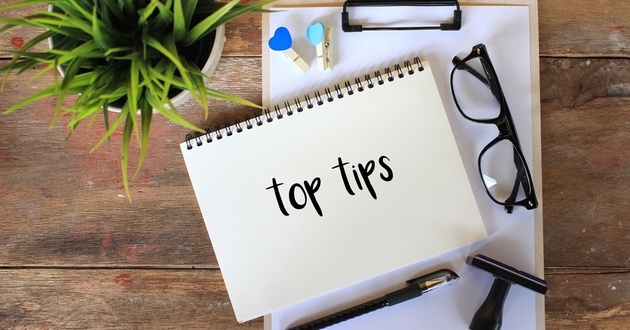 If your world was anything like ours, 2017 has been a roller coaster of a year that has hurtled along relentlessly – and suddenly, we find ourselves staring at the beginning of 2018.
On the basis that we are trying to recharge our batteries and prepare ourselves for more of the same in 2018, I thought now might be a good moment to review the best bits of the blogs that we and our contributors have posted in 2017, and to highlight which ones are key stand-outs for 2018. I hope you find them useful. Here are my top marketing tips and topics to help you in 2018.
SEO has evolved. Keywords are no longer enough and search engines are increasingly concerned with topics and user search intent. In his blog post, Stephen Higgins, Channel Consultant at HubSpot, discusses why businesses must change their approach to SEO and start creating topic clusters if their content is to rank highly on Google and other search engines. If you want to find out more about topic clusters and how they can benefit your SEO, click here.
What if there was a more effective, data-driven approach to website design that delivered business results and provided you with a functional website in just three months? We all know how time-consuming, ineffective and expensive traditional website design is. Missed deadlines, large up-front costs and poor performance post-launch are just a few of the problems associated with traditional website design. There is, however, a solution: Growth-Driven Design. With Growth-Driven Design, you can build a high-performance website that delivers the results your business needs and you continue to improve it over time. Want to find out more about Growth-Driven Design and how it can benefit your business? Click here.
What's the best Marketing Automation platform for your business? Earlier this year in March at the UK's leading marketing event, The B2B Marketing Expo, my team and I delivered a presentation, with help from my good friend Simon Jones, where we assessed the top three Marketing Automation platforms: HubSpot, Marketo and Pardot. In the presentation, we analyse the individual elements present in each platform in detail to determine how effective each platform is for marketing activities. Find out more by clicking here.
You will have most likely heard of the General Data Protection Regulation. Coming into force on 25th May 2018, the General Data Protection Regulation (GDPR) is the most comprehensive reform to data security and privacy in the last two decades. The GDPR will strengthen and unify data protection for all individuals within the European Union (EU), give citizens greater control over their personal data, and simplify regulatory reporting for international businesses. The GDPR will apply to any business that operate within the EU and to those that offer goods or services to individuals in the EU. The GDPR will, undoubtedly, affect your business – but to what extent? Learn more about the GDPR and what it will mean for your business by clicking here.
While video has been around for some time, it has only really become a cost-effective and accessible content format in the last few years. For a considerable amount of time, video was expensive to produce, create and distribute, primarily done by companies with large budgets! However, with the arrival of smartphones with state-of-the-art cameras and free and low-cost video editing tools, video creation has become much more accessible and is now a viable option for marketing any business. According to Cisco, globally, video traffic will be 82% of all consumer Internet traffic by 2021. Video has become integral to your business' marketing mix and its influence will only continue to grow. Consider dedicating some of your time and resource to the production of video content, it's an excellent and cost-effective way to market your business! You can find out more about video marketing and how it can benefit your business by clicking here.
I would also like to thank all our contributors for their interest and their expertise. Please take a moment to check them out!
The topics outlined above will be key for you in 2018, and should help to give you a flying start into the new year. Good luck with your plans and preparations and see you next year.
Tip #45 – Experiment. The key thing about marketing is to keep experimenting. Even the things that are working well for you now may have a shelf life. Keep trying something new. Think (about) it. (Get on and) Do it. (And once you have done it) Optimise it.
That's our last blog of the year, I hope you have enjoyed the 50 blogs we have posted this year, it's nice to see that lots of people are still reading the 50 blogs from the previous year. Now, we are going to take a well-earned (we hope) break.
We will be back on 8th of January to re-engage the blogging program with more guest contributors and more from my locker of thoughts of PR and marketing tips to help your business to succeed in 2018.
From all of us at No More PR & Marketing Bollox, Merry Christmas and a Happy New Year!