Help us to stamp out PR & Marketing Bollox - join the revolution!

At the beginning of 2016, author and curator, Bob Dearsley, started the 'All That PR & Marketing Bollox' blog series with the hope of compiling and distributing all the hard-fought for knowledge that he had earned while weathering the transition from a pre-internet to thoroughly digital age.
Each Monday last year, he published a blog that broke down the process of PR and marketing, addressing one piece at a time, in the new 'always-on' landscape that we operate in.
And, as we produced these weekly blogs, we realised that as a team, we were fulfilling a role in the industry that was clearly appreciated by a broad range of different readers.

Following these levels of interest, we have decided to re-engage the programme for 2017, Now, we are campaigning passionately to stamp out of PR & Marketing Bollox, rid the world of industry jargon and nonsense, and help to enlighten and educate SMEs and start-ups on what works and what does not.
The goal of No More PR & Marketing Bollox! is to bring together an array of tips, tricks and insights from entrepreneurs, marketers, and PR professionals to provide SMEs and start-ups with weekly, straight-talking, and no-nonsense advice on PR & marketing, which will enable them to thrive and succeed in the digital world.
Please, join us and help us to stamp out PR & Marketing Bollox, and build a community platform where SMEs and start-ups can come for superb - yet concise - advice on PR & Marketing.
If you wish to join our mission or impart your hard-earned knowledge and advice to the SME and start-up community, please tweet us, or email us.
---
About the Curator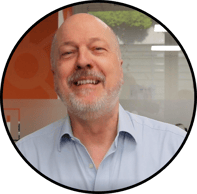 Bob Dearsley is the curator of 'No More PR & Marketing Bollox!', a 25+ year PR veteran and marketing specialist, speaker, and the founder of the London-based firm itpr (www.itpr.co.uk).
Known for his reality-rooted marketing advice and intuitive understanding of what works in the world of start-ups and SME businesses, Bob has helped everyone from shoe-string startups to established tech firms reach their ideal prospect base and grow.
Tired of seeing company directors think they can "DIY" their own marketing and PR, he wrote his book with the hope of explaining how an integrated understanding of the PR and marketing ecosystem—paired with an appreciation for the power of modern communications and inbound marketing techniques—can translate to big results for any SME or startup business.
Also an accomplished speaker, Bob is frequently asked to speak on topics of digital PR and inbound marketing at conferences around the world including: HubSpot's annual Inbound conference in Boston, Share in San Francisco, BrightEdge's annual event and numerous UK conferences and exhibitions.
His no nonsense, straight-talking style is enjoyed by all his audiences whether small in business meetings or large on stage. His book, All That PR & Marketing Bollox...Explained! is the cornerstone of his plans to further develop his businesses and will be used to actively promote all three brands; itpr, The B2B Marketing Lab and Befoundonline.com.
In 2011, he launched the second brand—The B2B Marketing Laboratory (www.b2bmarketinglab.co.uk)—a team of digital marketing consultants, search marketing and PPC analysts, copywriters, designers, web developers and social media addicts.
In 2015, as a result of continued international expansion of the SEO and PPC business within The B2B Marketing Laboratory, Bob spun-off a joint venture business with Chicago-based search specialists, Be Found Online, LLC (BFO). The company manages large scale, international websites for multi-national corporations, with offices in London and Chicago.
Singapore has now been added to London and Chicago as a base for the development of new business. As of 2017, both The B2B Marketing Lab & BFO have offices in the Marina Bay Financial District of Singapore.
Bob has also been a member of the Chartered Institute of Public Relations (CIPR) for more than 15 years and is a former Chair of the Science and Technology Group now STEM Group. He has regularly been involved as a judge on the annual CIPR Awards, most recently judging in the category of "Best use of Social Media." His PR firm, which also focuses on inbound marketing strategies, was voted "Most rated Tech PR agency in the UK" in a national survey of UK technology journalists. Bob is also a director of several marketing and PR businesses and acts as an advisor to a number of technology and professional services businesses.