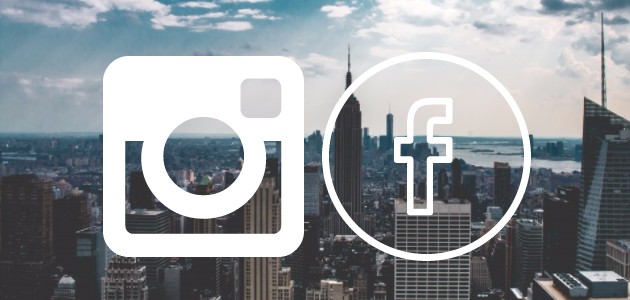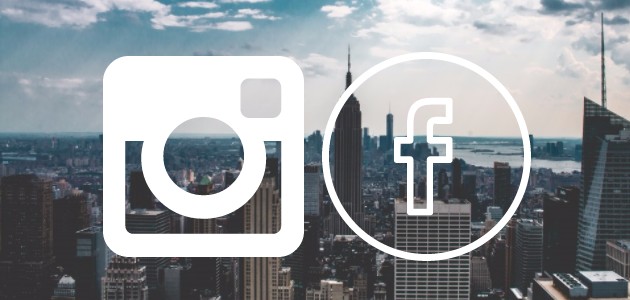 This is blog five of a six blog sub-series on the topic of social media strategy, part of the 'All that PR & Marketing Bollox" weekly blog series.
It would be impossible to talk about social media without talking about Facebook, one of the biggest players in the game.
With more than one billion daily active users, Facebook has managed to dominate the social media space while still changing its format several times since its inception in 2004. Even just recently the social media channel hit the headlines as it introduced new reaction buttons in addition to the traditional 'like' button. The question for you, of course, is just how to maximise its utility.
Do you need to use Facebook for your business?

It's important in your quest to become social media savvy that you are clear on what the boundaries are, as well as the status quo for each network. With that in mind, if you're in the B2B space, it's unlikely that Facebook is something you will need to use. Unlike LinkedIn or Twitter, it's not appropriate to follow professional contacts on Facebook and a request to do so will often be read as invasive or inappropriate. Additionally, building a business page for your B2B company on Facebook isunlikely to get you much traction, as users generally aren't using this channel to search for professional services.
However, if you're a B2C company or brand looking to speak to your potential customers on a regular basis, Facebook is a place you need to be. The best way to use Facebook for business is not via your personal page though, but rather by setting up a "fan page" that suits the nature of your business (Facebook provides options when setting up a page like small business, non profit etc). This is key, because it's not "double opt in," that is, someone can view your page without liking it or becoming your friend first. Once you do that, you should start inviting people to like your page, posting original content regularly, and cross-posting across your social platforms (i.e. send your Facebook posts to Twitter).
Growing your followers & gaining visibility
Many firms and companies go on an aggressive one month campaign to get a million followers by placing dozens of ads, offering deals, or buying bot followers. This may work in a numbers sense, but quickly backfires.
Why? As we have discussed in relation to Twitter, "bought" followers don't bring any real engagement: they haven't liked a page because they believe in it, they've done it because they get a quick-fix reward from it. Thus, they don't like photos, make comments, or share your content. The Facebook algorithm notices this. If Facebook notices a page has received 1 million followers overnight, with virtually no engagement in the ensuing 6 months, they will not favour it and thus it will not appear in people's newsfeeds organically as it is not deemed "good" content.
Alternatively, if you have a following of 1,000 people who are super engaged, love what you do, frequently liking, sharing and commenting on your posts, Facebook's algorithm will favour you. You will then show up in more people's feeds (both people who've liked you and people who haven't yet). From a Facebook user's perspective, the best endorsement is one from someone they know, so if their newsfeed shows them that "John Smith just commented on X Company's photo," they're more likely to check you out and, if they're interested in your content…like your page as well. While you can promote individual posts (or, pay to have them shown to more people) to help speed up this process, ultimately this is a "slow burn" approach. It takes consistency, patience and won't happen overnight, but in the end the Facebook algorithm will favour you for it.
Using Instagram for business

A similar logic applies when it comes to using Instagram for B2C. As Facebook has become more and more clouded by articles, cat memes, content, ads etc, Instagram has become a decidedly more personal and intimate space, where people increasingly opt to spend more time. As prominent social media personality Casey Neistat explained, if Facebook is a bowl of Lucky Charms (referring to the American sugary breakfast cereal made up of cheerio-like pieces and tiny marshmallows), Instagram is just the marshmallows. In other words, when it comes to content on Instagram, quality matters way more than quantity. In fact, posting 10 pictures on Instagram from an event will quickly get you unfollowed; posting a single photo, edited and filtered for maximum engagement is what the platform is about.
The good news is because Facebook acquired Instagram in 2012, it's easy to integrate your Instagram posts to Facebook and you can use the former as a way to create content for the latter. However, again, it's important to note that Instagram cannot be used effectively by posting stock photos or impersonal memes. Share when you really have something to say about your business or brand—not just for the sake of it.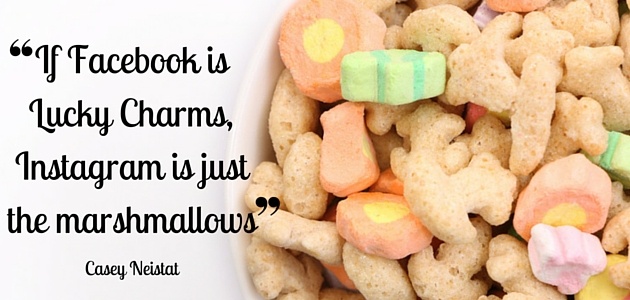 I say all this with a very important caveat: things change. In fact, as I write this, the usership of one of Facebook and Instagram's main competitors—Snapchat—is growing, as younger users favor the ephemerality, outlandish filters, and lack of perfectionism on the platform. In fact, teens are ditching Instagram for Snapchat at an increasing rate. Social media trends and user loyalty changes quickly, so the best approach is to be active and engaged in the social media space so you can adapt with changes as they come.
Tip #17: There's no shortcut—regularly post quality content on Facebook and Instagram if you want to maximise engagement in the B2C space.