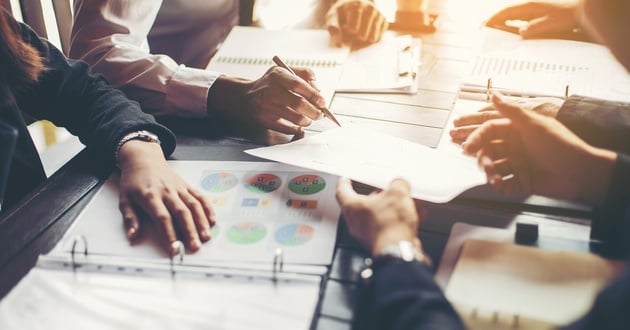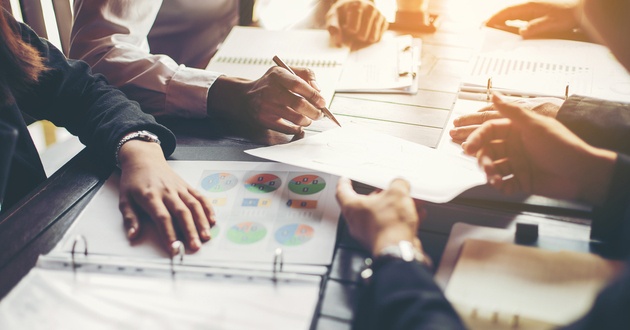 When I started my first job in sales as a fresh-faced and surprisingly innocent young man, not long out of university and not overly worldly wise, I was encouraged to cold call "physically" on companies in order to set up appointments. I would collect compliment slips or business cards from the receptionist of local businesses and use them to identify the right person within the company to telephone and try to make an appointment.
Fast-forward 30 years and the whole idea that somebody would need to try to identify companies – and key decision makers – in such an archaic fashion seems almost unbelievable in the era of the Internet and Google.
And yet, despite this, our phones ring on a daily basis. Myself, my operations director and my finance director are routinely hounded by salespeople who believe that they can interrupt our day to talk about whatever it might be that they want to sell to us.
In my world, this is an unbelievable waste of time. I am a fan of account-based marketing (ABM) but I am an even bigger fan of Inbound Marketing. I do believe that there is a time and a place for email as a medium to connect and present an opportunity; I frequently react to LinkedIn correspondence and I very much appreciate when people have researched me to understand my role in the business and the problems and pressures under which we operate. In fact, I recently purchased a new project management system after I was approached via email by a company called DoInbound while conducting my own research. This company had carefully researched and identified me as a potential user of their product and service and had targeted me over a period of two to three weeks with relevant and timely emails.
These emails were often sent at the time of day where my inbox would be at its thinnest – typically mid-afternoon or early evening – and having a new message pop up actually caught my attention. Unsurprisingly, I did not immediately respond to the person concerned but followed the web link included in the email, reviewed their website, watched a video relating to the product, read an article and a review or two on the product and as a result, responded to the director of sales who had placed the original email. It took me, in that situation, a week to ten days to respond. They didn't bother me but prompted me once and this reminded me that I was looking to engage.
How do sales and marketing work together?
Now, in a B2B marketing environment, I don't think this is an unusual scenario. The organisation doing the selling is smart enough to appreciate that I am in their target market and may well be looking for and considering their specific Inbound Marketing project management tool. Furthermore, there are plenty of markers to identify me as the individual responsible and a key decision maker in the purchase decision process.
Afterwards, I discovered that several of my colleagues had also been targeted and they too paid some attention and interest; investigating the DoInbound website and reading their articles (a fact that I am sure the DoInbound team were aware of through their website's technology). This is a perfect example of sales and marketing working together.
The point behind this short story is only to highlight that there was no inbound phone call and there was no constant chasing or harassing of my switchboard. There was, however, some carefully placed email, a well-constructed website, downloadable content, and the opportunity to review materials such as customer testimonials and product information.
This clever use of an Inbound strategy; and account-based targeting is, for me, a great example of what today's savvy sales and marketers need to consider if they are to achieve sales and marketing alignment and is, in itself, an inspiration for our sales team. I hope it might be an inspiration for yours too.
Tip #41: Carefully consider your target market; make sure your website is prepared to engage with your prospects and use intelligent account-based marketing to find business opportunities. Alignment between your sales and marketing will enable you to market and sell more effectively to your target audience and shorten your sales cycle.
If you'd like to receive the latest 'All that PR & Marketing Bollox...Explained!' blogs straight to your inbox every week, you can subscribe below: