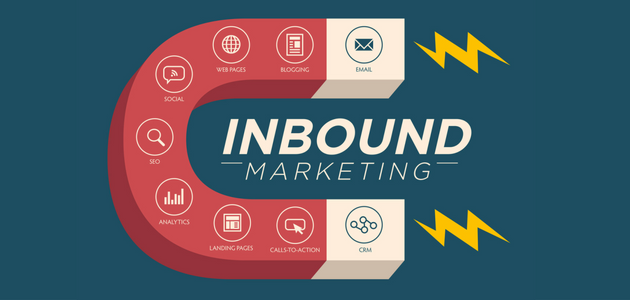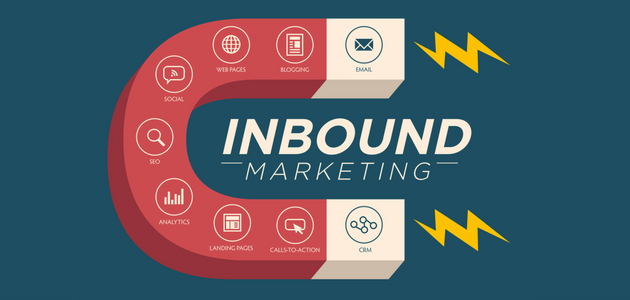 So what is inbound marketing?
According to Wikipedia, Inbound marketing is: "the promotion of a company or other organisation through blogs, podcasts, video, eBooks, newsletters, whitepapers, SEO, physical products, social media marketing, and other forms of content marketing which serve to attract customers through the different stages of the purchase funnel."
This is a pretty comprehensive explanation but so what!
Why should you care?
Because the world has changed. Any marketing gets tougher and tougher. Or more specifically, good, effective marketing gets tougher and tougher!
So if you haven't heard of Inbound, or if you have but you are not sure whether it's right for you; listen up!
Wikipedia goes on to say that it is in contrast to: "buying attention, cold-calling, direct paper mail, radio, TV advertisements, sales flyers, spam, telemarketing and traditional advertising which are considered to be "outbound marketing".
"Inbound" refers to marketing activities that bring visitors in, rather than marketers having to go out to get prospects' attention.
So Inbound marketing earns the attention of customers, makes the company easy to be found, and draws customers to the website by producing interesting content.
Wikipedia continues: "An important facet of inbound marketing is providing the customer with feedback channels to the company for creating both trustworthy relationships as well as for consultations and sales. This may be a phone number, a feedback form, a 'live chat' (e.g. HipChat, LiveChat, LiveAgent), or an automatic free callback (e.g. Callmaker). Many companies are now realising that their technical documentation, often considered a "necessary evil", is authoritative, trustworthy content that can be a company's most effective inbound marketing channel, generating more than half of overall site traffic and over half of lead generation."
This is all a bit different from the archetypal Sales and Marketing Director yelling at his sales team to "hit the phone" because sales volumes are down!
One of my heroes, David Meerman Scott, also recommends that marketers need to "earn their way in" (via publishing helpful information on a blog, for example), in contrast to outbound marketing, where they "buy, beg, or bug their way in" (via paid advertisements or issuing press releases).
All of these are very valid definitions that help to explain why so many people consider 'Inbound' as the way forward in marketing.
According to Brian Halligan, the CEO of HubSpot (who is credited with coining the phrase in 2005): "Inbound marketing is about using marketing to bring potential customers to you, rather than having your marketing efforts fight for their attention. Sharing is caring and inbound marketing is about creating and sharing content with the world. By creating content specifically designed to appeal to your dream customers, inbound attracts qualified prospects to your business and keeps them coming back for more."
Inbound marketing is, in fact, synonymous with the concept of permission-based marketing, which was brought into parlance by the mighty Seth Godin, marketeer of marketeers - and another one of my heroes!
This should all sound familiar to you, if you've been reading some of the previous blogs in this series, as inbound is the antithesis of everything we've learned that old school, conventional marketing is: it is permissive where outbound is interruptive; data-driven where the other is presumptive; and highly targeted instead of going after the lowest common denominator, by just irritating as many people as possible!
Why should I worry as a marketeer about irritating people? Because it's the fundamental thing that most marketeers do in their day to day lives. They bombard everybody using whatever is the latest technology and turn what was once marvellous and useful into something that is annoying and overused. As Gary Vaynerchuk, author and presenter puts it:
"Marketeers screw up everything they touch! Whatever the latest shiny thing is, they will take it, use it and do it to death, until for example, our email inboxes are heaving with messages to the point where we just want to delete them all."
And so will all other channels. Unless we get smarter as marketeers!
So, in this day and age, inbound marketing is the kind of marketing that is actually effective. In the same way that cold calling and sending press releases to overworked journalists is no longer a viable way to garner press coverage for a company—if you don't know why that is, revisit my blogs about media and journalists—sending out blind, generic email blasts or stuffing the mail slots of untold numbers of unknown people is also an outdated approach.
All this represents a challenge for you and your mission to get your word out. Your annual marketing spend—no matter how big your budget—is no longer a guarantee of effectiveness or eyeballs reached (though it could be a guarantee that you will bother a lot of people, if it's high enough). Spending a lot of time and energy on spreading your message to people who don't want to hear from you is not only a loss for your company's bottom line, but it also has the potential to alienate those people when they do want what you offer in the future. This is why it's much more effective for you to spread your message to people who have opted into hearing from you or who have indicated their interest in what you're offering.
Inbound marketing provides you with ways to do just that.
While the next post will go into greater detail about the tools and tactics that are involved in inbound marketing, you will recognise many of them: blogging, SEO, social media, content management, lead management, landing pages, calls-to-action, email marketing and the analytics and CRM integration that is needed with it.
It's possible that you are doing many or perhaps all of these things already, but the way to bring them into full bloom is to integrate, manage and track them as much as possible. That's when your marketing strategy will start to work more effectively as a whole and with all of these moving parts in place and coordinated, you can justifiably expect to see an increase in your lead generation and easier engagement with your target audience.
Tip #39: Embrace inbound marketing as a means to improve your organisation's ability to attract, engage and convert your prospects into customers.
If you'd like to receive the latest 'All that PR & Marketing Bollox...Explained!' blogs straight to your inbox every week, you can subscribe below: