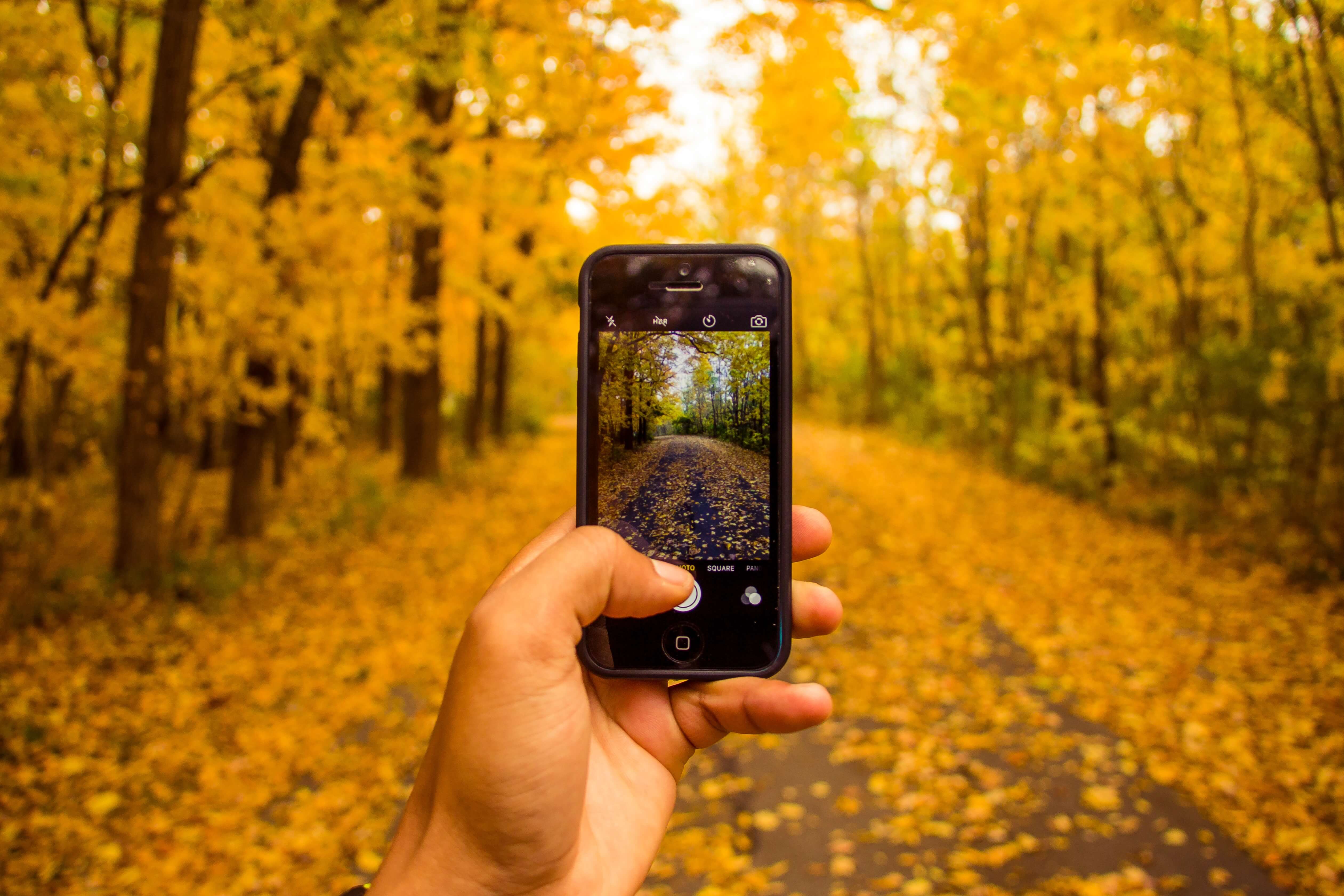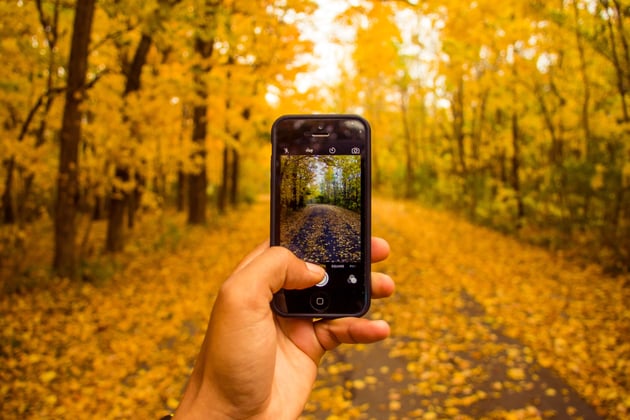 This guest blog post, 'A Marketer's Guide: Instagram VS Snapchat Stories' was originally published on Medium and is printed here with the author's permission. You can follow the author on Twitter @Stuxain or on Medium.
How to Maximize Engagement with the "Millenials" and Beyond
It was a warm autumn day, August 8th, 2016, when Instagram released its "Stories" competition to Snapchat. Many scoffed (myself included) thinking, "Wow, what a ripoff, they'll lose their target audience" but then I began to think… this is genius. Instagram didn't need to appeal to their existing audience—that audience already used Instagram religiously. They weren't going anywhere, so why cater even more to them? It was time to expand.
So, Instagram introduced 24 hour snapshots of the day, which grew to include text overlays, timers, colour filters, geofilters, and (most recently) facial recognition filters. Essentially, they incorporated Snapchat Stories directly into their app.
They call this—wait for it—Instagram Stories. (So creative and original!)
The strategy? Provide an outlet for all forms of photo-sharing: from the polished snapshots to the everyday selfies. Cover all bases, and Instagram would become the go-to place for all forms of photo sharing.
I'm going to explain how these seemingly identical "Stories" can be used for radically different marketing purposes.
1. Instagram is the prime Photo Sharing hub
While "Stories" are entertaining, they're more for advertising.
Stories are still a growing feature on Instagram, and as such, have a small, but fast-evolving consumer-base. This means there's little competition, particularly for brands and businesses.
To encourage people to contribute to Stories, Instagram showcases those of friends and followed accounts at the top of the screen when a user opens the app. The most frequently-viewed, and highest-valued Stories are placed first, based on the amount of personal interaction a user has with that account. (i.e. the more likes/comments from users on your account's photos, the higher priority your Story gets placed in their list.)
(i.e.i.e. Post more photos, acquire more leads.)
Marketing Suggestion:
Have several posts keyed up per week ahead of time, so the social media marketer can focus on creating quality Stories content every day.
Types of Content to Consider:
Instagram to a business is all about marketing — using the platform to drive sales, inquiries, or web traffic. Stories offer a clear call-to-action button—this is the main reason Instagram Stories are more brand-friendly than Snapchat. This call-to-action links to a customizable web page, opened within Instagram, so the user is never removed from the Story experience, and can easily move and back and forth between product and Story.
Some types of Stories businesses post include:
Redirecting users to their website/online store (with a call-to-action)
Advertising a sale, offering an exclusive Promo code (with a call-to-action)
Advertising headlines for longer blog posts (with a call-to-action)
Behind-the-scenes look at the latest Instagram feed posts
Culture/lifestyle of the company, usually in the form of a tour or an interview with a certain department
Encourage customer feedback (with Send Message button)
Storytelling—birth of a product, how meetings are conducted
For more examples: "8 Ways Brands Are Killing It with Instagram Stories".


Marketing Suggestion:
Plan Stories ahead of time, gathering images, drafting headlines, and considering the flow from page to page. Remember, there are time limits on Story posts, so keep the copy concise!
2. Snapchat is the prime Storytelling hub

Due to limitations with no Call-to-Action buttons on Stories, it's difficult to advertise effectively on Snapchat. Treat this drawback as an advantage.
While Instagram is business, business, business, Snapchat captures a different mantra—focus on the users. Companies can use Snapchat Stories to build trust and a positive brand image, thereby driving loyalty towards the brand. Snapchat is the place for personality, a hint of cheekiness, and unscripted material. So let loose and relax!
Users go to Snapchat to see their friends and favourite celebrities in their most vulnerable, personal form. This is the pinnacle of storytelling—seeing people's truest selves.
Users expect the following from Snapchat Stories:
Personality, inside and out (Cut the suit-and-tie approach, and embrace the t-shirt-and-khaki personality)
Relatable humour (Use ALL the memes!, interview employees with funny, even work-unrelated questions)
Interesting/fascinating things ("Did you Know" facts, business culture secrets, behind-the-scenes)
Simple, quick delivery (Try to explain your point in 1 or 2 Snaps)
Variety (Avoid 10 snaps from the same angle talking to the same person)
Marketing Suggestion:
Turn off the gimmicky marketing jargon, and get more personal. Acting professionally isn't what Snapchat is made for, so feel free to be more relatable, social, swear if you really want to! The goal of this platform isn't to create a professional-sounding brand, but to showcase a relatable, trustworthy brand with real people behind it.
One of Snapchat's most prized, exclusive features is Bitmoji integration. For reference, Bitmoji is an enhanced, full-body emoji designed to look like the user, which can be used in hundreds of different poses and situations (dressed as a chef, mimicking the Evil Kermit meme). Bitmoji adds a nice touch to a Snapchat—it plays off viral sensations to create a wide variety of relatable messages and poses.
Marketing Suggestion:
Incorporate Bitmoji into different Snaps, particularly those where the user isn't featured directly. This will supply a human face to all Snaps, maintaining personality even when the user isn't the subject.
3. Use Both To Your Advantage
Both Instagram and Snapchat have their strengths and weaknesses, and due to simplicity and similarity in product, it's easy to choose just one to reach your audience and ignore the other.
Don't use one, use BOTH.
Instagram can generate leads, showcase the most glamorous aspects of the company, and drive traffic. Snapchat can show personality, individuality, and build brand trust. Each are very important aspects of a social media brand.
At the end of the day, a brand isn't decided by its actions on one account, it's decided by the sum of its parts, the synergy of all its social media. Create a lively, trustworthy brand across all platforms, and each will play a role in maximizing your company's social media presence.
---
CALL TO ACTION!
What are some Instagram or Snapchat accounts with a great Story-based marketing campaign? Tell me about your favourites; get in touch with me on Medium or on Twitter!
(For example, Barkbox stood out to me when they made a whole Instagram story interviewing a pug. It was adorable.)