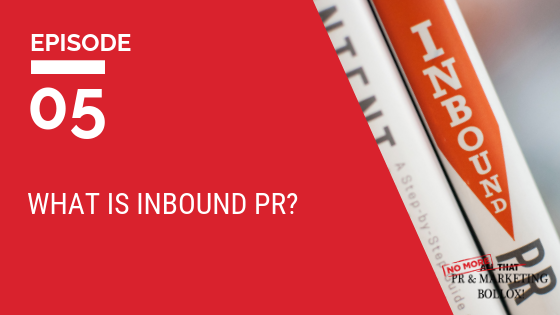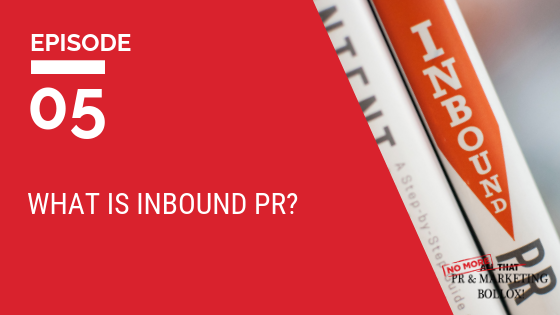 In this week's video, the author and curator, Bob Dearsley, discusses Inbound PR, including what it is, how it works and why businesses should be utilising it to increase brand awareness and generate new opportunities.
Inbound PR brings together the two most important elements of public relations (PR) and Inbound Marketing: content creation and measurement.
Historically, PR professionals have always struggled with calculating a clear return on investment (ROI).
They would spend a considerable amount of time creating high-quality content for their clients – the end goal always being to generate media coverage and column inches – but measuring impact has always been an issue. How do they measure how that activity has contributed to their clients brand awareness or if helped to create any new business opportunities?
Marketers, have always been very concerned with analytics, data and ROI. They would focus their time on measuring the impact of marketing campaigns but always struggled with content creation (a key part to attracting interested parties).
In the digital age, however, there is more to PR than just content creation and media relations and more to marketing than just measurement and analytics.
By using digital marketing strategies, PR professionals can now engage directly with a client's prospects and customers, as well as journalists and other interested parties. Paid media, paid search, social media and email marketing, for example, all allow PR professionals to amplify the reach of the content they create, build more brand awareness and support new business opportunities for their clients.
Marketers, on the other hand, now understand the vital role that content creation plays in building brand awareness and generating new business opportunities. Today, the key part of a marketing great campaign is most likely to be high-quality, search engine optimised content.
Inbound PR focuses on bringing content creation and measurement together. It utilises high-quality content produced by PR professionals and amplifies that content using both digital marketing and traditional PR strategies. Then, using analytics and reporting, businesses can understand how brand awareness and coverage generated by that content contribute to the business' performance.
If you are interested in finding out more about Inbound PR and how it works in practice, please watch the video below for an in-depth explanation.





Closing tip: Using Inbound PR, you can bring together high-quality content creation, digital marketing measurement and traditional PR strategies to amplify the reach of your content, building more brand awareness, web traffic and helping to generate new business enquiries.