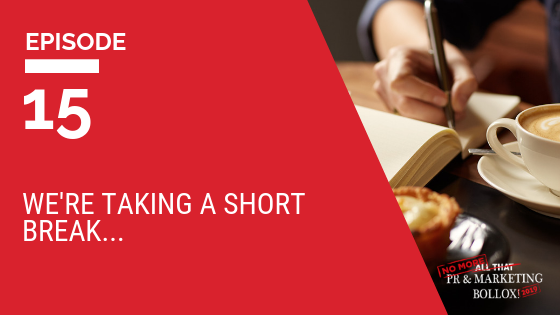 Ladies and gentlemen, we're taking a short break.
As of next week – 06 May 2019 – we'll be on a short hiatus.
Don't worry – the team and I aren't going anywhere; we just need a little bit of time to take a look at the programme thus far and see what we can do better.
Unfortunately, this means that there won't be a video next week, but we hope to be back soon with more accessible, concise and – hopefully – educational videos on PR and marketing in the modern, digital-first era.
Keep an eye open and an ear to the ground. See you soon.