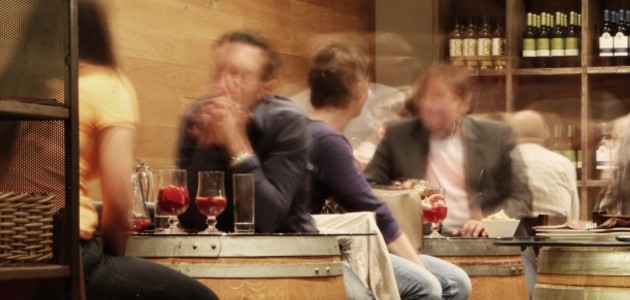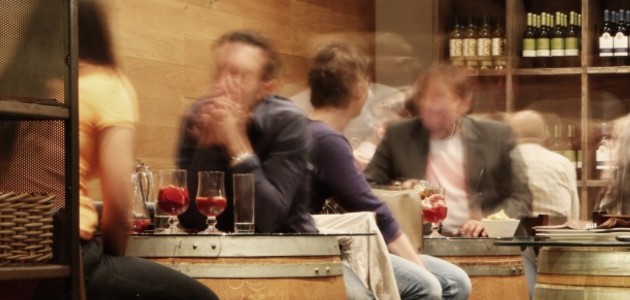 Even in the age of non-stop internet and web interaction, there is still a place for events. Meeting people 'in real life' is still a terrific way to attract and engage with prospects. That may seem counterintuitive, as we're told over and over that people don't even want to be bothered or interrupted by our marketing messages in their inbox, so why would they consent to it in person?

However, once you reach a stage with your customers, clients, or prospects where you've earned their trust and interest, proved that you understand their problems and needs, and you haven't badgered them with incessant sales calls or marketing campaigns, you may have reached the point where they actually like you enough to turn up at an event. Once you're there—which, I might add, takes a lot of work to get to—hosting an event like a speaking panel, networking event, or conference can be a strong way to build your profile and long-term engagement with journalists, industry players, and prospects.
I'll give you an example. For as long as I've had my PR business, we've held regular ad hoc events where we invite journalists in the industry for drinks to come and engage with our team. The purpose of each event is not to pitch or sell them anything, but simply to generate goodwill and real life engagement. The key here is that we don't ask them for anything in return—no story or press coverage. We simply provide an opportunity for journalists to meet with us and their colleagues.
The net effect that this has down the line is that when one of our staffers emails a journalist with an actual story idea in a few weeks of months time, they are much more likely to read the email and consider it. Through an event like this, we become more than just an interruption in their inbox but rather someone they know.
How should events be structured?
Events can take many different forms depending on your goals. Inviting a thought leader or well-regarded speaker to speak on a topic relevant to your industry and hosting an event around a talk is a great way. Or, in a more traditional sense, a press launch of a new product can also leave an impression. No matter what form they take, events also tend to be a content generation tool for you. The Tweets, blogs, Facebook and Instagram posts of your attendees all work as coveted social proof that your company or brand is legit and worth noticing. Often, an event can yield this kind of content long after it's been held, and you have the added benefit of amplifying this content on your own feeds.
It's true that one downside of event marketing is that it's not cheap. However, they don't need to be large and glitzy events. Small, exclusive, or off-the-wall venues can be moderate in cost. If you can guarantee that you can get people to show up for your event—which of course you'll do using social media, content-marketing, and other inbound strategies—the money you spend is highly likely to reap rewards. The Content Marketing Institute found that 60 percent of B2B companies use events as a marketing tool, and 78 percent feel they are the most effective content marketing tool in their toolbelt.
There are some pitfalls to events which you need to consider, and the time it takes to organise a successful event is the most significant.
1. Check it out
Always recce the venue beforehand - make sure you or someone you trust has seen the venue and asked the obvious and the difficult questions about how it will all work.
2. Big venues
Some larger venues sound prestigious but have lots of rooms and spaces of different sizes, so if you work with the venue closely you may be able to arrange flexibility on room size available. An example is the The ICC - International Convention Centre - in Birmingham. The name recognition of the venue means your prospects and clients are likely to agree to attend, but the array of different sized venues means you don't have to overspend getting them there.
3. Pick an off-the-wall venue
The events team for software vendor HubSpot have their own style and they always go for quirky and different, avoiding all of the mainstream venues and often opting for night club spaces - which are conveniently empty in the daytime - a useful tip! Your choice of venue is potentially an extra reason why someone will attend. Boring, same-old, uninspiring are not reasons to attend. Funky, different and 'I've always wanted to go there' are what you need to improve attendance rates.
4. Always plan down and build up.
If you don't know how many people are attending, hire a room that is 'big enough,' but not massive. Don't put out 100 chairs if you only think 40 will attend and use screens to section off a large room if there is no smaller option. You can always have more chairs available to be pushed in at the last minute. Perception is vital to a good event. You can have the same venue and the same number of attendees, but one perception afterwards might be "Well the place was half empty, not enough people showed up!" While the other perception, when the room started to fill and you pulled in the emergency chairs, might be "It was so full they had to bring in more seats!"
As powerful as the internet is, it's still true—and probably always will be—that nothing leaves a stronger impression on a person than a real life experience.
Tip #27: In the internet age, you still can't underestimate the power of event-based marketing.
If you'd like to receive the latest 'All that PR & Marketing Bollox...Explained!' blogs straight to your inbox every week, you can subscribe below: