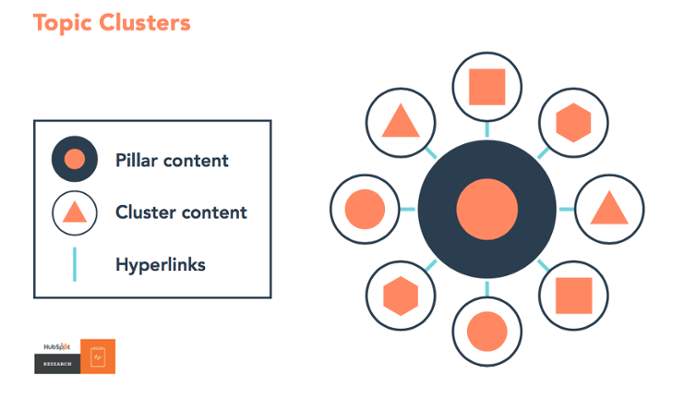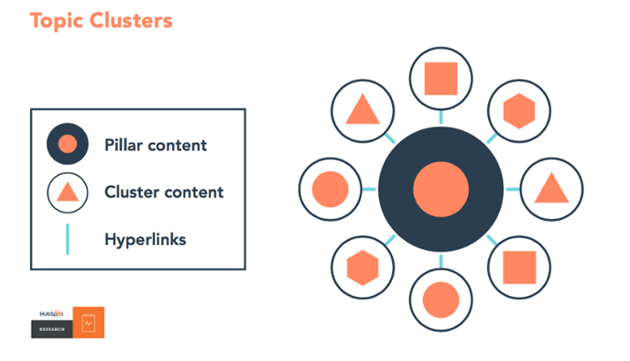 (Image credit: HubSpot)
The way your potential customers – your prospects – search for and find your business and its services online is changing. In the past, people would enter fragmented keyword terms into search engines in order to get answers to their questions. Now, increasingly people are more comfortable posing complex, sentence-based queries to search engines.
Mobile and voice search changed the game. Voice assistants like Alexa and Siri, for example, have made search queries more conversational, more "natural" – and in 2016 mobile search exceeded that of desktop, marking the shift towards a truly mobile-first world.
And as search behaviour has changed, so too have search engines. Aided by natural language processing (NLP), search engines have reached a point of sophistication where they are able to interpret the most complex of search queries and deliver accurate results. Search queries are no longer evaluated based on keywords alone, but also on the search context, intent and location.
Search engines like Google, for example, now focus on understanding the nature of an enquiry, evaluating things such as: location, proximity, and device, whilst using information such as language, search history and previous search behaviour to deliver more relevant and accurate search results. Search engines now appreciate the fact that a question can be posed in a variety of ways – and while it might use the same keywords, the nature of the query might be different. For example, "how to create a Twitter page" and "Twitter page design" might use the same keyword 'Twitter page' but are completely different in terms of the searcher's intent and context.
"Search engines aren't searching for your content, people are"
– Matt Barby
As a result of this change, building a content strategy based solely around specific, long-tail keywords is no longer enough. We – as marketers – have been too focused on building high-quality content around singular long-tail keywords. Now this is not to say that keywords are dead; they still form a crucial part of your SEO strategy, but as search engines and search behaviour evolves, we need to take a more holistic approach to our content creation.
In order to win the game of search, establishing authority not just through singular articles, but through topic clusters/content clusters – clusters of content that answer the specific questions our audience have – is the best way to build authority and rise up search rankings.

But what is a topic cluster?
As described by our guest blogger Stephen Higgins in his blog topic clusters are where you have a central 'pillar' piece of content which acts as the central hub for a wider topic. You then create specific pieces of content related to the 'pillar' topic and link back to the pillar page. By creating quality content that addresses a topic in depth, you can address any gaps that could prevent a searcher from obtaining the information they need.
How do you create a pillar page?
Creating a pillar page requires two things:
Buyer personas
Specific, long-tail keywords
Every aspect of your content creation must start with your buyer personas. To start with, identify 5-10 core problems that your buyer personas have as this will help you to identify what pillar topics to focus on. Once you have done so, break those 'pain points' down into broad topic areas and then down into specific sub categories. For example, if a problem is "struggling with lead generation", you could create a main 'pillar' topic around "lead generation strategies" with a series of cluster content around different lead generation tactics, tips and ideas.
Having generated ideas for your pillar topics and cluster content, it's time to conduct some keyword research to ensure people are actually searching for these problems. Keyword research will help you to further refine your topics and create more specific content. Finally, narrow down your keyword list if possible; you want to single out keywords specific to your topics that: 1) have search volume and 2) are relevant to your audience and topic.
Just because search engines are evolving, it doesn't mean that the keyword-based approach is dead!
How can topic clusters transform your search rankings?
1. Improve your website's authority
Previously, content creation was approached from the point of creating individual web pages and blog topics based around specific keywords. The problem with this approach is that it results in a more disorganised content structure – making it hard for the searcher to find the exact information they need and resulting in competition between your blog posts around similar topics.
However, by creating multiple pieces of high-quality content that link to and from a pillar page, you simplify your content infrastructure, focusing on one overarching topic and expanding it by creating related topics that all link together. The benefit is that all of your content around a specific topic can be found and accessed easily. Remember, search engines use links as a signal of authority, so by linking more relevant content to the pillar page and to other related pages, you not only enhance the value of your pillar page and its ability to rank higher in SERPs, but also make it easier to lead visitors through the buyer's journey.
By using this approach, you can establish yourself as an authority on a specific topic in the eyes of Google, whilst providing a library of content relevant to your target audience.
2. Improve search results
Today's searchers want the most detailed information when they search. They want to make more informed purchase decisions and will read blogs, eBooks, whitepapers, reviews, and much, much more before they make a decision. With this considered, having a central 'pillar' piece of content related to their search term, along with cluster content that answers their immediate questions, will – over time – establish you as a valuable source for information as more and more people come to your website for answers, increasing your ranking on SERPs (Search Engine Results Pages).
Also, from an SEO perspective, Google loves fresh, original, high-quality content, so creating new pieces of cluster content that is keyword optimised, well researched, and relevant to the interests of your audience, is a great way to improve your pillar page's rankings on SERPs.
3. Attract more visitors and convert more leads
With a topic cluster approach, you can attract more visitors at the top and middle of the funnel and streamline the buyer's journey. For example, let's say you have a topic cluster around "Inbound Marketing" and one of your business' services is Inbound Marketing consultancy. You know that your audience need Inbound Marketing support but they are not sure of where to begin. So, at the awareness stage, your prospects may be searching for "What is Inbound Marketing" to educate themselves further. You use this information to form a "cluster" piece of content around "What is Inbound Marketing". Having executed the search, they find your website.
Then your prospects, having learnt more about the Inbound Marketing methodology, want to find out more about its benefits, so they look around your topic cluster and find a cluster piece of content on: "What are the benefits of Inbound Marketing?".
Now, armed with the knowledge of Inbound Marketing and its business benefits – they want to get started with Inbound Marketing, so they have another look at your cluster content and find a piece on: "Getting started with Inbound Marketing".
Now your prospects are aware of what Inbound is, how it can help, and what they need to do to get started. However, they now know it's a lot of work, so they do one last search through your cluster content and find a topic on: "Inbound Marketing Consultancy" – and guess what? That final piece of content encourages them to get in touch with your business to see how you can help.
All of a sudden, from that initial search enquiry, you have turned a website visitor into a sales-ready lead, all through high-quality content. This kind of approach is increasingly important to your business' lead generation activity. If a website visitor finds you for a specific term, ensure you have more valuable and relevant content linked to that page to engage them with.
As search behaviour continues to evolve and change, so too will search engines. A disconnected approach to your content will not only hamper your ability to rank for topics your business should own, but will also make it harder for your audience to find you and for you to convert them into leads.
Topic clusters not only simplify your content's hierarchy but makes it easier for interested parties to navigate their way through your website and for you to move them further into the buyer's journey. Make sure you monitor the performance of your clusters, including what topics drive traffic to your website and earn you the most leads in order to come up with ideas on what to produce next!
Tip #49: Consider taking a more holistic and comprehensive approach towards your content creation. Individual blog posts are no longer enough if you want to build authority on search engines around a single topic. Topic clusters, if done correctly, can provide your audience with a library of information relevant to their search query, helping them to get answers, by allowing you to rank higher in search, and for you to generate more leads.
If you want to find out more about clusters, SEO and creating quality content, please see the links below:
Why you should be using topic clusters in your SEO
Data-driven content marketing: what should you write about?


If you'd like to receive the latest 'All that PR & Marketing Bollox...Explained!' blogs straight to your inbox every week, you can subscribe below: