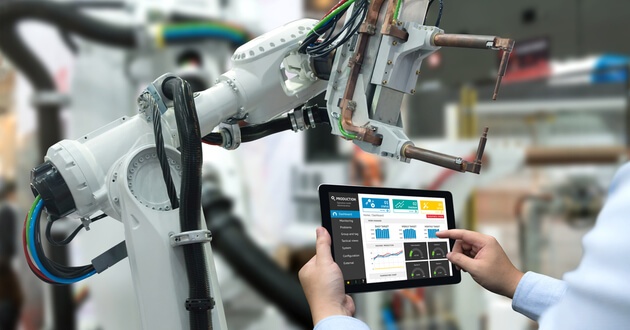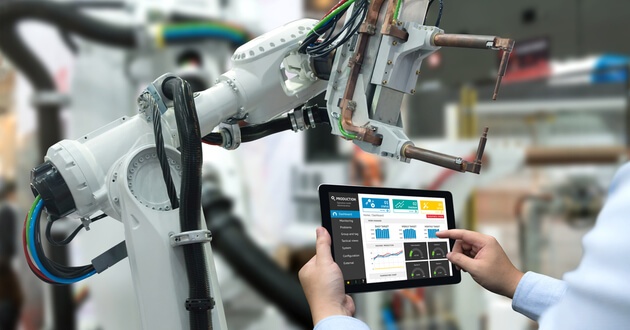 When it comes to marketing and sales activity in early the growth stage of any business, the main challenge facing start-ups and SMEs is a fundamental lack of budget and manpower.
Once investors and backers are found for a new venture, the business can dedicate a substantial amount of resource to marketing and sales activities. Pre outside investment, most start-ups and SMEs have to run a much tighter ship.
In many instances, the CMO (Chief Marketing Officer) is often the CEO (Chief Executive Officer), the CFO (Chief Financial Officer) and the CTO (Chief Technology Officer); wearing various "hats" and taking on responsibilities throughout the business' development process to steer the ship and to keep it afloat.
As a result, some aspects of the business' development process do not get the all attention they need. Marketing, social media outreach, content creation, lead generation and lead nurturing, sales activity, customer service – all these activities fall between the cracks as there is simply not enough time or resource to do everything. In addition, the team may not have the knowledge or expertise to manage these activities effectively.
And even if those activities did get the attention they need, competing with the marketing and sales resources of bigger enterprises in the industry with manual efforts is really tough – especially as the business begins to scale!
But these activities are essential. The time invested in marketing and sales will help to generate interest in the business over time, drive more traffic to the website, increase sales enquiries and grow revenue. So how can start-ups and SMEs market themselves without incurring massive costs or acquiring additional resource and compete with larger enterprises?
The solution is Marketing Automation.
In the past, the use of Marketing Automation platforms was limited to large enterprises who could actually afford them. As new players – such as HubSpot – entered the market, Marketing Automation platforms have become more affordable and cost-effective for start-ups and SMEs. Especially given the special discounts available for start-ups.


Why is Marketing Automation important in the digital era?
The world is digital-first – more and more business transactions are done online and more and more of your prospects engage with your business via your website.
And, as your website meets your prospects before you do, it is vital that you ensure it is equipped and prepared to deal with visitor interest and potential sales enquiries. You need to be in a position where you have tools that enable you to engage with each and every website visitor, provide them with useful content and further reading material to move them through the buyer's journey, and manage your interaction with leads.
However, with a small, time-poor marketing team, achieving this level of nurturing might be difficult. Chances are, any leads you have generated, you have not had time to engage with them. In today's fast-paced business world, the importance of Marketing Automation lies in the fact that it enables start-ups and SMEs to scale and grow their activities.


How can Marketing Automation preserve your marketing and sales resources?
Marketing Automation enables start-ups and SMEs to streamline, scale and refine their marketing and sales activity through the use of sophisticated, easy-to-use tools that can automate more "repetitive" marketing and sales actions. But Marketing Automation is so much more than just automation. With Marketing Automation, social media can be automated, content scheduled and distributed across a number of channels, leads can automatically be collected through landing pages, campaigns monitored, leads nurtured through personalised workflows, and much, much more. The idea is that with Marketing Automation, you preserve your marketing and sales resources by reducing the amount of activities they have to do manually, giving them more time to focus on the key marketing and sales aspects – those that generate revenue.
As your business' contact database grows interacting manually with each individual lead – especially with a small marketing and sales team – is highly impractical. However, with Marketing Automation, managing and nurturing leads is easy as you automate interactions and personalise them for each individual contact.
The importance of Marketing Automation cannot be understated. For example, imagine a potential prospect has downloaded an eBook on your website and you want to follow up. If you were manually engaging with your leads, you would have to write an email and send it to them, right? Following that, your marketing team would then have to ensure that they kept in touch over the coming months. But with Marketing Automation, this process is done automatically. That prospect is automatically sent a follow-up email thanking them for downloading the eBook and they would then be entered into a marketing automation workflow. Over the coming months, that prospect is delivered relevant, informative content – keeping your business front of mind and slowly moving them through the buyer's journey until they are ready to engage with your business, and your sales team is already on hand to receive them.
Furthermore, with lead scoring – part of most Marketing Automation packages – your precious sales resource can be preserved until prospects show the key signs of being ready to buy. Lead scoring tools essentially assess a prospect's "sales readiness", helping your salespeople to prioritise their engagement and to interact with those most likely to purchase, and this activity can happen across a number of channels, allowing your small marketing and sales team to scale up its activities. As every action is automated, it's also consistent – leaving no disconnection between your marketing and sales activity.
The result is that, with minimal effort, you can nurture website visitors to high-quality sales-ready leads for your sales team to engage with. This process could take a month or perhaps a year but the fact is that you have committed very little effort or time to its execution.
You also have access to rich analytics to help you understand how website visitors are engaging with your website and through which channels you generate the most leads. With this information at your disposal, your marketing and sales efforts can be refined and optimised based on each channel – resulting in much more effective marketing.
Of course, while Marketing Automation can empower your start-up or SME, what platform is right for your business?

What are the best Marketing Automation platforms?
The answer depends on your business' requirements – there are a number of solutions available in the space. First and foremost – what is it that you want to do? Do you want to engage with more leads? Do you want to automate your social media outreach? Do you want to personalise emails? Do you want to automated lead nurturing and management? If you want to do individual activities, it might be better to go for a single tool. However, the kind of marketing that is increasingly effective in today's world is holistic; a 360-degree approach, whereby you cover everything from marketing to sales will enable your start-up or SME to generate more quality leads and sales.
From an agency perspective, we use HubSpot because we think it is head and shoulders above the competition. But most importantly, for SMEs and start-ups, HubSpot is free to start with and offers a number of tools to help you grow your business and scale your marketing and sales activity.
On the other hand, if you want a comprehensive review of the top platforms, G2 Crowd has compiled a very useful and in-depth report which you can view at your leisure. We have also conducted an assessment of the top three Marketing Automation platforms: HubSpot, Marketo and Pardot – which you can download here.
You will not be surprised by who comes out on top!
Tip #50: Marketing Automation is a fundamental component of any business' digital marketing technology stack. Especially for start-ups and SMEs, Marketing Automation makes it easy to grow the business and scale activities. Done correctly, Marketing Automation can act as an extension of your marketing and sales team, enabling them to do more in significantly less time – allowing them time to focus on closing the best leads.