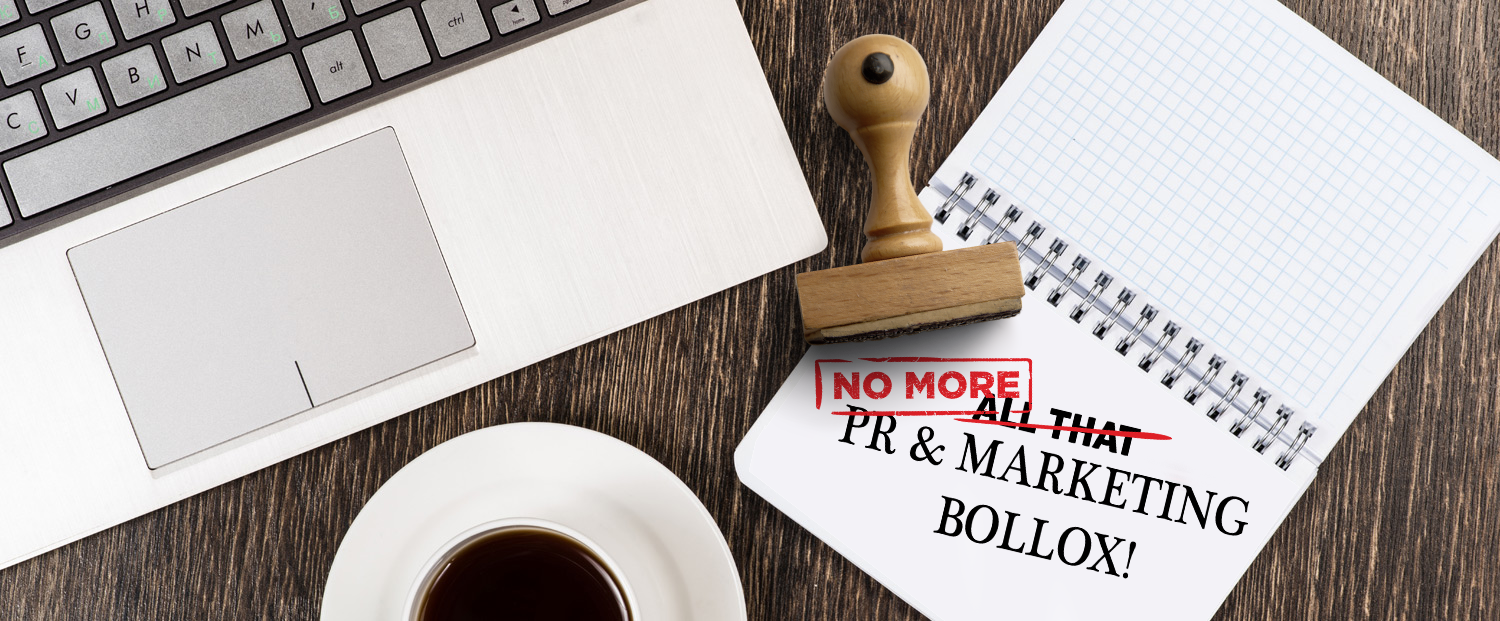 Welcome or welcome back.
For the last month, I have felt like something was missing from my week. It wasn't the normal vacuum of festivity that lingers after the Christmas period, but rather, a noted disruption to my routine. By the middle of the month, I realised what it was: I was missing my weekly blog.
At the beginning of 2016, I started the 'All That PR & Marketing Bollox' blog series with the hope of compiling all the hard-fought for knowledge that I've earned while weathering the transition from a pre-internet to thoroughly digital age. Each Monday last year, I published a blog that broke down the process of PR and marketing, addressing one piece at a time, in the new 'always-on' landscape that we operate in.
Readers who stayed with me (thank you to those that did) for 50 weeks got a crash course in everything from building a stellar website that follows SEO guidelines to ace-ing a media interview and differentiating their product. The responses I got were gratifying: some unexpected compliments on social media from people I had not heard from in a long time, follows on Twitter and connections on LinkedIn on a daily basis. I guess you could say I missed that in the past month!
Indeed, I was preaching that blogging and social media really do work. It really does build communities and, I guess for my peace of mind (and maybe self-satisfaction), I wanted to prove it!
So one year on, having had my feet up, resting for a month, I'm starting it all over again—admittedly a month late—but with a twist.
In my more than twenty years of doing PR and marketing for SMEs and startups, I've amassed an impressive community of colleagues, peers, contacts, and thinkers who have made me a sharper, smarter, and, occasionally, a more humble PR and businessman. So, in 2017, instead of just sharing my nuggets of knowledge with you, dear reader, I'm sharing theirs as well.
Starting this week, we will resume publishing every Monday on this blog, which now carries a slightly updated styling and title, and we were able to update the Twitter handle to ,@NoPRbollox but you will see contributions from a range of individuals in our industry. They will, I hope, share their ideas, lessons, and pearls of wisdom, as well as commenting on trends, news, and the latest developments in the PR, Inbound and digital marketing space.
I'll still weigh in on a monthly basis, but I'm more looking forward to hearing what they have to say—and I'm even more eager to hear your feedback.
In the meantime, I thought I'd revisit five of my favourite blogs of last year's series, linked for you below to make up for our January absence. Don't forget to follow us on Twitter at @NoPRbollox or subscribe to the blog here.
And if you are reading this and would like to put forward one of your original ideas for the blog, please click here to find out more, or tweet to @BobDearsley



If you'd like to receive the latest 'No More PR & Marketing Bollox' blogs straight to your inbox every week, you can subscribe below: