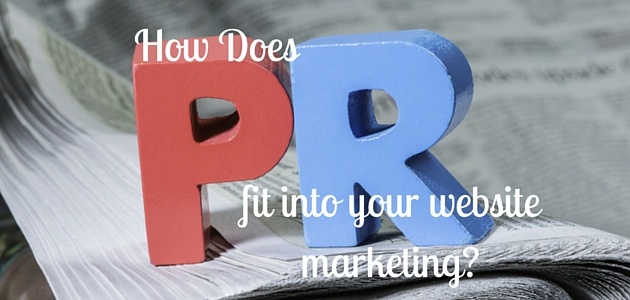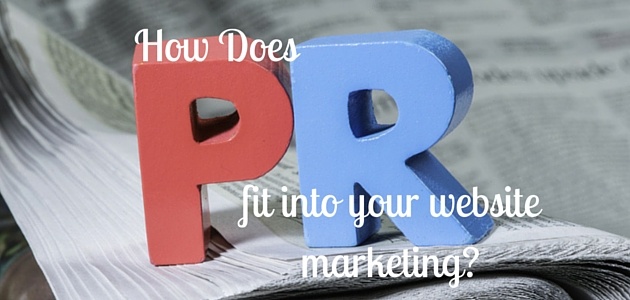 This is blog four of a six blog sub-series on the topic of websites, part of the 'All that PR & Marketing Bollox" weekly blog series.
What's the point of doing PR?
In general, people approach PR when they have a problem. On the one hand, larger, more established companies are often managing their reputation and influencing the way people view what they are doing and thus they use PR only when their image is tarnished in some way. On the other hand, SMEs and start-ups usually come to us because they want their brand to be known for the rather straightforward goal of selling more.
This blog concerns the latter case, and more specifically, the importance of measurement when it comes to embarking on a brand awareness or sales lead generation PR campaign. .
How will your prospects find you?
All sales supporting PR will have to have a call to action (CTA), or a reason for the audience to engage with you or with the brand. What this fundamentally means is having an effective website where the PR activity can drive a response. In today's world, as I've pointed out in other blogs in this series, very few if any people actually pick up the phone to an organisation. The first thing they do when they are interested in an idea or business or a service is go to their favourite search engine and look on the web.
So if you are starting a PR programme, then all of your website content, your corporate descriptions about what you do, and the problems you solve for your clients should all have been addressed. Can I suggest that if you have got this far because you are considering implementing a PR programme, you may want to read one of the preceding blogs which dealt with these areas, to make sure you are prepared for "battle".
Measuring your PR efforts
The brutal truth of PR in the age of the internet and website marketing is that if you haven't got everything else sorted out, it is unlikely you are going to be able to measure how effective your PR efforts are on their own.
Think of it this way: If you have a starting point where you know that X hundred people engaging with your website typically results in X contacts, leads and eventually sales (see figure below), then you know if you implement PR and you see those website sessions double, your sales are likely to do the same and your efforts are working. However, if you don't have baseline measurement in place, and you don't measure and monitor the analytics of who is visiting your website and where they are coming from using Google Analytics or a similar tool, then your PR effort is likely to get lost in the mix. It may still be a success, or it may not, it will simply be very hard to analyse the results and to know whether it is working.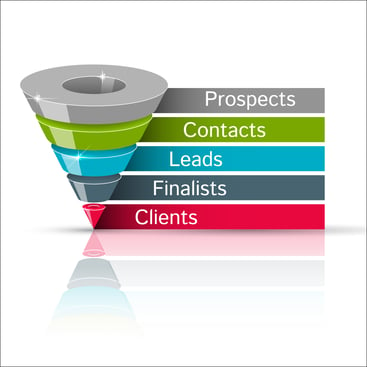 Do you have analytics & tracking in place?
So these days if we are engaging with a PR client, I am skeptical of their preparedness if they have not yet done the baseline work of putting Google Analytics in place for tracking visitors to their website. I would prefer them to have technology in place that will measure interactions through social media, particularly Twitter and LinkedIn, as this will provide a framework upon which PR messaging can be amplified to a wider, larger audience.
Many years ago we appreciated as a PR consultancy that, unless all of this measurement was in place, it was highly unlikely that the impact of a good PR campaign could be seen and measured across the business, as the first place that I would expect to see the impact of our PR programmes would be on the website.
These days, if they don't already do it, we help our clients measure their traffic and interpret their results as part of our services at itpr.
It's not unusual for us to give a social media management and marketing analytics tool to our clients to assist them in understanding what's occurring on their website and therefore how their PR programmes are performing. Our preferred platform for combined social media and website management is HubSpot, which provides all of these capabilities with a very user-friendly interface, analytics, and dashboard reporting. But that's not essential, you just need to be monitoring all these different aspects.
Establishing the efficacy of your marketing
If you are going to do your own PR, you need to realise that measurement is a vital component for you, too. If you don't take it on board, it's almost impossible to distinguish where the efficacy of your marketing ends and the impact of your sales team begins. If your sales funnel is structured properly, the quality of a sales lead that clicks the "contact us" button is going to be far stronger than if you are relying on luck. That sales lead will be likely to have considered many other options before making the decision to contact you, and then all your sales team has to do is pick up the baton and finish the process.
Conversely, if you are increasing traffic but it's not turning into revenue, you either need a new sales team or you need to figure out where you're losing people in the sales funnel and try and analyse and then rectify why that is. Consider the sales ecosystem as a whole—from entry point to signing the purchase order. It is essential to figure out how you can maximise your company's success in PR and marketing, whilst using the sales funnel as a model for the journey to and through your website to become a sales lead.
Tip #10: Once you've set up and structured your website's sales journey, you must measure the effects closely and diligently.
If you think your website could be working harder for you and/or you are considering a website redesign, be sure to download our useful website checklist below.