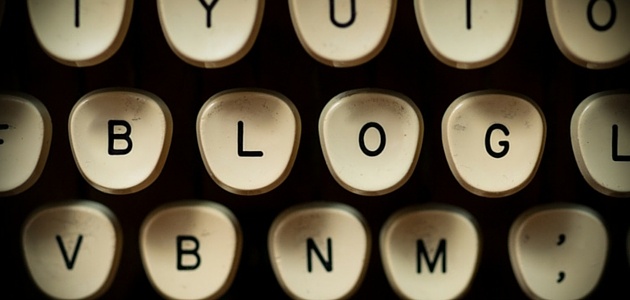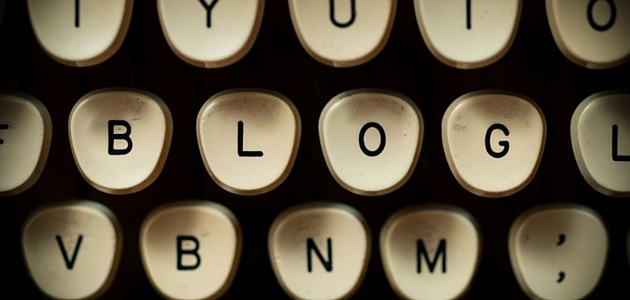 Let's start with the easiest and, oddly enough, the least expensive option - owned media.
Owning the media used to mean becoming a publisher in your own right, traditionally by starting a magazine.

In the past, going down this route would have been incredibly expensive, but with the emergence of a range of free online platforms to share your ideas and build your thought leadership profile, self-publishing has never been easier.
You can do this in its simplest form by starting a blog. You are now publishing your thoughts to the world. If you've gone through the process of search engine optimising your blog headline and you've repeated that phrase a few times (though not too many), Google will find it. Google likes new, fresh content and its algorithm will reward originality.
Once you've had one person read your blog - congratulations, you're a publisher!
Of course, hitting "publish" on your blog is relatively easy, the difficult part is then creating an audience, your readers who can then take on board your thoughts, ideas and news and share them with others. Make sure that you use all of the options and channels available to you to promote and amplify your blogs and posts. LinkedIn will help you, Google will find you and Twitter and Facebook will amplify your messages and posts if you and your contacts promote and share.
Pay for your media space
Paying for advertorial or sponsored content is the most obvious way of getting your message into a publication or a channel. Bear in mind that what you are really paying for is readership or 'eyeballs', using someone else's brand to deliver what you want to say to your target audience. Carefully chosen, with the right content and presentation, this can be very effective.
As an example, you might consider paying for a piece of sponsored editorial in a key target publication, such as Retail Week when you are targeting your messages at the retail sector but you are struggling to gain the attention of the editors.
Now you have something which you can link to and drive further interest in, try Twitter and LinkedIn posts to drive your audience back to read your content that's now appeared online in that publication.
One of the biggest advantages of this approach is that you can guarantee media coverage on a specific day—when you're launching a new product or service, for example—so that you can support other media coverage in the "earned" category which you have less control over. A good example of this would be where an organisation publishes an open letter to its customers or the general public to account for a particular situation.
This tactic was used here by Carr's Water Biscuits when their factory flooded in January 2016, to explain why their well known products had disappeared from the shelves in supermarkets and allowed them to shape their message to guarantee a positive outcome. Plenty of news organisations covered it, but the company itself ensured its positive narrative was out there.
Another way that paid news placements can influence public perception is when business leaders publish open letters to portray their political views. Just this week Richard Branson published an open letter encouraging readers to remain in the EU, which was published nationally in the Metro, but was also picked up as a news story by ITV news.
Finally, the least expensive option for paid media coverage is the trusty newswire. For £200-300 it is possible to arrange a paid-for presentation of a press release or a press announcement that will be placed in outlets ranging from the likes of Yahoo Finance to the regional news outlets across the UK and US. From a PR perspective these are considered to be of low value, but they have their place and they do stay within Google Search for many months and as a statement of record of an announcement, can be useful in your media programme and from a perspective of discoverability.
You might wonder why I have not mentioned straightforward advertising under paid media. I do appreciate there is a place for this, which is mostly around brand positioning or brand reinforcement, but it doesn't quite fall under the purview of PR and content. Sponsored placements, i.e. using advertising space to convey your written messages, is in my experience much more cost effective and powerful in the SME and start-up market.
Earned Media
Lastly on our list, is earned media, which is the hardest to attain thanks to the fact that this type of media coverage comes from the relationship building, carefully constructed writing and storytelling that is at the heart of all PR businesses. In a climate where the simple mention or inclusion of your company and its products or services is hard to win and notoriously complicated to organise, any media coverage that you gain in paper-based or online media is likely to be hard earned. You have to convince a journalist that your story is worthy of them writing about it and placing it in their publication. Competition for column inches in paper based publications is extremely high and despite the increased availability of space in online media, convincing a journalist that your story is worthy of coverage is still not easy.
However, the good news is that mastering your owned and paid media strategies raises your profile across all media and makes it more likely that you will get attention in the earned category.
Tip #25: Understand the differences between owned, earned, and paid media--and use them to their maximum effect.
If you'd like to receive the latest 'All that PR & Marketing Bollox...Explained!' blogs straight to your inbox every week, you can subscribe below: