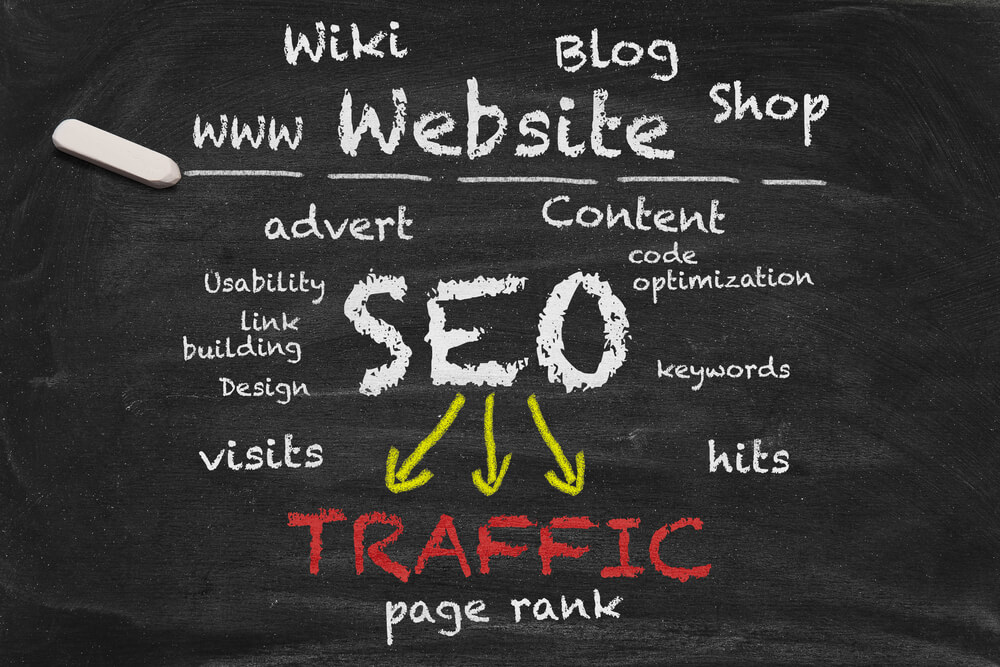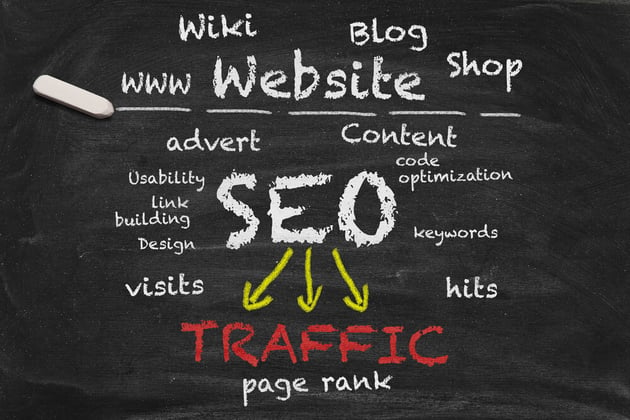 When it comes to optimising your website for Google, things get a little complicated.
A quick Google search for the 'most important search engine ranking factors' will deliver you 2.6 million results for the term and a number of articles, each suggesting that there are three, four, five or even 200 ranking factors.
Sure, we have Google's Webmaster Guidelines, but they don't provide us with a comprehensive level of detail on how your website is ranked for each factor.
The thing is, until we understand the intricacies of the Google SEO algorithm (which is highly unlikely) and how the algorithm weights individual aspects of your website, ranking factors will remain a bit of a mystery. And even upon publishing this post, the rules of the game may have changed!
What I can tell you however, is this: there are a few, specific practices that many of the top websites follow which enable them to consistently rank highly... and I'm going to share them with you.
Let's talk about Google's top SEO ranking factors and how you can use them to bolster your website's ranking.
Create high-quality, informative content
Firstly, content, in the eyes of Google, has been a ranking factor for a long time – and continues to be one of the most important.
Since Bill Gate's seminal article in 1996; 'Content is King', the digital marketing landscape has changed significantly. And – despite 21 years having passed – content still reigns king.
Keep in mind that Google's primary use is to find answers to questions. For example, "What is Inbound Marketing?" or "How can I benefit from Marketing Automation?".
It then serves up a search engine results page (SERP) that includes the most relevant, high-quality articles that answer those questions – with the most relevant articles being at the top!
Therefore, it should come as no surprise then that the best way to improve the ranking of your website and drive more traffic to it, is through high-quality, content that answers specific search queries.
In addition, Google also rewards websites based on how recent and updated its content and web pages are. Google's freshness algorithm aims to deliver searchers with the most up-to-date results for their queries. So keep your content and website up-to-date!
Mobile optimise your website
Back in 2015, Google expanded its use of 'mobile friendliness' as a ranking signal – a change reflective of the movement towards a truly mobile-first world.
In 2016, Google announced that it would be proceeding with mobile-first indexing, altering its algorithm to prioritise mobile versions of a site's content to rank pages from that site.
Then, on the 10th of January 2017, Google released an update stating that pages that were not easily accessible to mobile users may not rank as highly.
Evidently, Google's progression with regards to mobile optimisation is a clear reflection of how search intent and behaviour and device usage is changing. Today's searchers – your customers – are increasingly mobile and regularly turn to their smartphones and tablets to find products, services, solutions and amenities.
To attract and retain search interest in your website – and subsequently, rank highly on Google – ensuring you have a mobile optimised website is key. (Learn more about optimising your website for mobile devices here.)
Improve your website's page loading speed
Page speed is another important element that ties into your website's user experience on mobile devices. Long load times will result in users clicking off your website. The average mobile page load speed according to Google's research is 22 seconds, but users will often leave a mobile page if it takes more than 3 seconds to load.
Google confirmed back in 2010 that site and page loading speed would be considered as a ranking signal by its algorithm. A slow loading website is also significantly harder for Google's spiders to crawl – hampering your site's SEO and negatively influencing its ranking.
In order to rank highly and keep users on your website, ensure it is fast and optimised for a variety of devices. This can be achieved by getting rid of the unnecessary clutter, scaling down images, removing uncompressed content and animated elements.
Secure backlinks and authoritative links
Backlinks to your website – along with content – are considered to be Google's top two ranking signals. Through its PageRank algorithm, Google analyses backlinks links to your website and uses them to determine its authority. The more backlinks it has from high-quality, authoritative sites, the higher your website will rank in search engine results pages (SERPS).
Ideally, you should try to naturally build backlinks to your website – this can be done by creating quality content that people then link to in their own articles or share on other websites. Avoid link exchanges, where you trade or pay for links, as there is a penalty for attempting to manipulate PageRank. The more quality links your website builds, the greater its authority.
If you have a series of low-quality links pointing to your website, it's best to get them removed, or disavow them by telling Google to discard that link when evaluating your website's backlinks.
Include your keywords
However, simply writing great content is not enough – search engines need to be able understand what it is about and this is where keyword optimisation in particular comes in.
To adequately optimise your website and its pages, your chosen keywords need to be naturally included in the page's body text, URL, meta description, H1 header and alt tags. This way, Google's crawlers can quickly understand what your page is about – and serve it up to the specific search queries it is keyword optimised for.
However, avoid keyword stuffing. Keep a keyword density of 1-3% - anything more could be considered spam by Google and your website will suffer the consequences!
Get social!
While it's not entirely clear how important the role of social media is in improving your website's search rankings, many websites have experienced an increase in their rankings via social media activity. Regardless, social media is an excellent way to propagate your business forward and drive more traffic to your website.
Ensure you have HTTPS
Although Google has been encouraging website owners to purchase an SSL Certificate to secure their site for many years now (establishing HTTPS as a lightweight ranking signal in 2014), this relative newcomer to our list increased in importance towards the end of 2016. Rumours in the SEO world were that in 2017 Google would start treating sites not using HTTPS negatively and so we took action to ensure our clients had rolled this out in time.
Six months on, it is not clear exactly what changes to the algorithm have taken place yet, but clients of mine can report that the move to HTTPS has made a noticeable positive impact.
Therefore, I would encourage people considering the switch to do so, as it is clear that Google believe the future of the internet is a secure browsing experience. Another benefit of moving to HTTPS is that it opens up the possibility of creating Accelerated Mobile Pages (AMP), pages built for mobile that load extremely quickly and can have their own dedicated carousel at the top of results pages for certain keywords.
Tip #19: While Google's SEO ranking factors are not entirely clear – and the algorithm under lock and key, these practices outlined should serve as the basis for the continued improvement of your website. Stick to Google's Webmaster Guidelines as best you can and ensure you carefully consider and apply the points above!
If you'd like to receive the latest 'All that PR & Marketing Bollox...Explained!' blogs straight to your inbox every week, you can subscribe below: