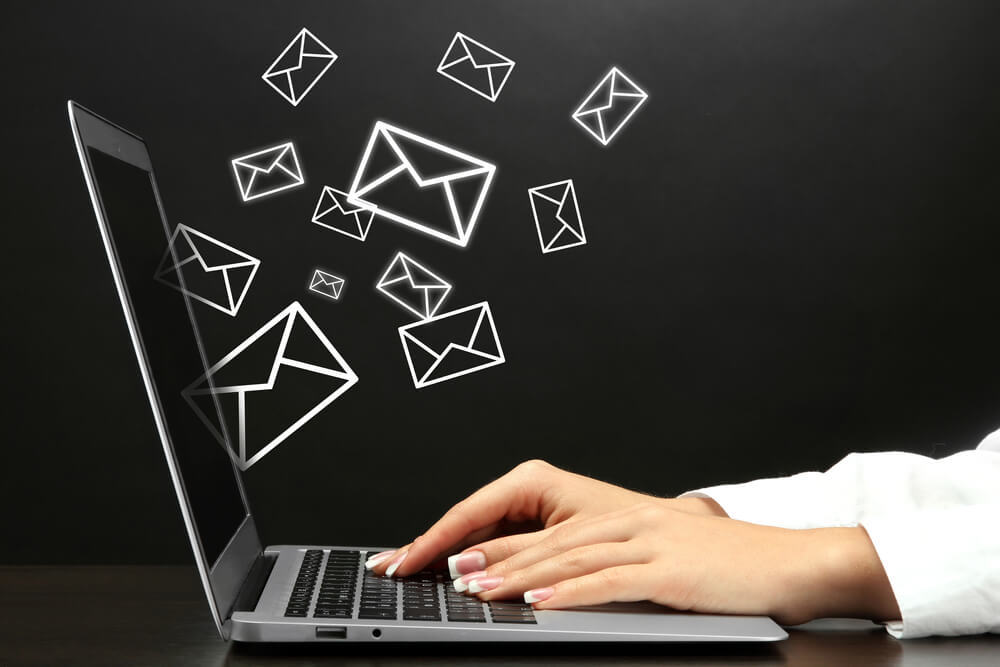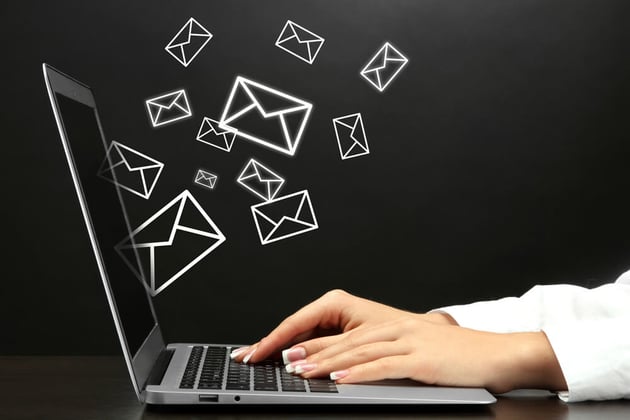 In this guest blog post, Courtney Sembler, an Inbound Marketing Professor at HubSpot, shares a series of email marketing tips for small businesses, as well as how small businesses can build an organic email database and generate high-quality leads through email marketing.
How can you build an organic email database as a small business?
Building an organic email list for any sized company can be difficult. And for a business that is smaller in size, it can seem impossible. But I am here to tell you that it's not.
We know as inbound marketers that if we can't get into our prospect's inbox, it significantly reduces our chances that they will become a customer. This is why building your email list is so important to your business and your success. So how do you build an organic email database for a small business? Here are some email marketing tips for small businsesses.
A lot has changed about the world since the first email was sent in 1971, and email marketing has changed right along with it. Take, for example, how revolutionary it is that most people access their inbox from their pocket. Even in the last ten years, email has changed drastically. Ten years ago, many companies were not concerned with looking closely at the source of the contacts that they were sending emails to. And would blindly send emails without regard.
A good example of a high-quality lead source would be if they loved your blog content and convert on a form on your site. That is a fantastic source. But more likely a few years ago, companies were handing out lists to marketers with a wink and nod – marketers unaware of how 'good' those lists actually were or where the contacts actually came from.
Let's get real for a minute about purchased, acquired, rented or appended lists—otherwise known as an email list where you or your company didn't do the work of collection.
The thing is: they're just no good!
And they are not CAN-SPAM compliant, meaning ISPs will filter and block you because of it. In addition, any email marketing vendor like HubSpotor an ESP (email service provider), will forbid emailing purchased contacts from their network. Email is a long game and your brand is worth it.
Another thing to note is that 78% of consumers have unsubscribed from emails because a brand was sending too many emails. Even if you have a reputable source if you send too many emails that people don't want you are breaking one of the pillars of email deliverability that is expectations. Make sure you are communicating clearly to your recipients when they should expect to hear from you—and make sure you stick to it!
Inbound Email for small businesses
Inbound marketing is built on an approach that is focused on attracting customers through content and interactions that are relevant and helpful. In addition, this means you need to treat your customers like humans and continue to be helpful.
This is where email marketing comes in. You should be following up with people with content based on what they've previously engaged with. This is being helpful.
But how do you build up a list of contacts to who you can send helpful content?
To actually engage with the modern prospect, your email marketing and the content of your emails needs to be targeted, considered and relevant. For example:
Make it easy for people to register to your email marketing on your website
Top of the funnel content ideas
Sign up to free trials
The first and most important thing is to make sure people can easily subscribe to your email marketing if they wish to. Try to make it as easy as possible. They should only have to enter their name and email address and confirm their email to subscribe to your email marketing.
In addition, use top of the funnel content ideas. If you have a content-driven business and website, then the quality of that content is going to be the incentive to sign up. If this content is not of high-quality, then you will not be receiving the contacts you need to market to.
If you are selling goods or services, then you may need to help them get to sign up with things like discounts; or even better - a free trial of your product. Giving people the ability to try your product before they buy is hands down is not only the coolest and most effective way to get people to upgrade to a paid version, but also to receive feedback on your product.
Email is still relevant
In the last forty years, people have dramatically changed how they live and work. Many marketers haven't done a great job at adapting to this new landscape, and it's causing a big disconnect between how companies sell and how people buy.
However, email still has a core role in the Inbound playbook—if done from a more human, customer-driven perspective. With the right approach, it is possible to collect contacts in an organic way and send them delightful content via email marketing.
Tip #15: Email marketing is far from dead - and still plays a crucial role in the Inbound process. In order to generate high-quality leads via email marketing, marketers need to provide relevant, high-quality content that attracts the right prospects at every stage of the sales funnel.
If you would like to learn more about email marketing, using content to structure the sales journey, and creating valuable content as part of your website's marketing strategy, please see these posts below:
The power of the email newsletter
Using a content strategy to structure the sales journey
Creating valuable content as part of your website marketing strategy
If you'd like to receive the latest 'All that PR & Marketing Bollox...Explained!' blogs straight to your inbox every week, you can subscribe below: